Many people have become bheegi billis on social media: Manoj Tiwary | India News
Cricketer
Manoj Tiwary
has recently joined the Trinamool Congress (
TMC
) and was on Friday named the party's candidate from Shibpur constituency in
Howrah
.
In a conversation with Timesofindia.com Tiwary, who grew up in Howrah, talks about his decision to join TMC, why he is against the Bharatiya Janata Party (
BJP
) government at the Centre and his frustration with celebrities who do not raise their voices for any cause.
Congratulations on joining TMC. How did this come about?
I try to be real in life and think practically. I am 35 years old. However good I do, I won't get a chance (nationally) because when I was giving very good performances, even then I was not getting any opportunities.
So when you are injured and are not getting any opportunities, you naturally begin to think.
CM Mamata Banerjee came to me and said you have to fight the election. I joined TMC because of her. So I decided to join politics as there is a lot you can do for society outside cricket. My goal now is to win the election and serve the people.
Did you get offers from other parties?
I got an offer from BJP. It actually came before TMC's offer. But I joined TMC because my ideology does not match BJP's. BJP couldn't handle things in the lockdown period.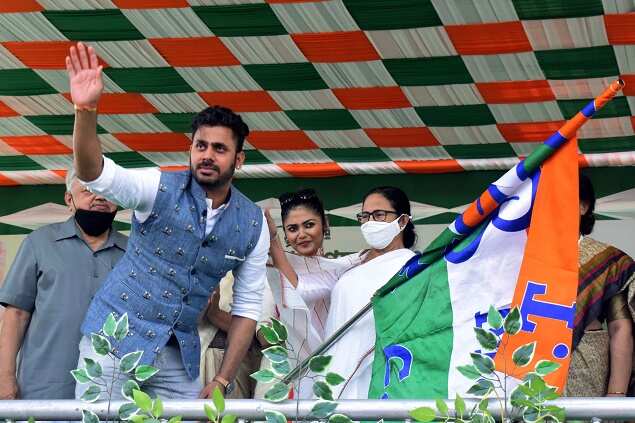 Manoj Tiwary waves to the crow in a rally along with CM Mamata Banerjee after joining TMC, in Hooghly, on Feb 24. (ANI)
Many people lost their lives. Even in the farmers' protest…I do not support the flag raising at Red Fort but I believe when you are in government, you shouldn't let things get to that stage.
You should have the skill to solve problems.
There is very little value attached to the life of a human in India. That's why people don't pay attention to how many migrant workers, farmers die in this country.
You tell me, if a Sonu Sood, on his own, can do so much, why can't the government?
If they wanted, they could have done it. When I see all these things, I feel really angry. The way things are running now, it's not right. All this made me join the party that works at the grassroots in Bengal, which is TMC.
The kind of politics that they [BJP] do, I do not like it. They make people fight over religion. I can't be a part of that. They do Hindu-Muslim every time before elections to gain power.
The Jai Shri Ram that's going on here, if tomorrow a clash takes place because of this slogan, and say 50-100 people die in it, who would be responsible? I am a non-Bengali and a Hindu. I respect and pray to all gods.
What do you find in TMC that made you join it?
Mamatadi is an inspiration and I feel there's no politician better than her. She works for the poor. She is connected to the ground. She has been running many schemes for the welfare of the people. I do not think BJP will be able to win in Bengal.
BJP has come to power after lying and conning people. Seeing all this made the choice of TMC very obvious to me. Other parties are not relevant in Bengal.
I would've joined BJP if everyone had gotten the Rs 15 lakh that they promised. If the (BJP)government worked like Sonu Sood in the lockdown, I would have joined BJP.
You have acquired an image of a rebel during your cricket career. How would you be able to work within a political party?
I have just joined the party. The dynamics of the party, the inner workings and system I would need to understand. I would try to think on the broader points while keeping in mind my objective of joining politics.
But I can't change my soul. I will try to find a solution to whatever happens. I will think and then speak. Every problem has a solution.
What are the problems that you can face in a party? The only problem you will face is that your hands are tied in a party. But there are ways to cut loose. If I am not allowed to work then I will try to find the reason for it, have a word with people. If I do not like it, I always have the option to leave.
I wanted to ask you about a tweet you wrote some weeks ago that read "When I was a kid, I never saw a puppet show. It took me 35 years to see one." If you could tell us something about it.
[Laughs] This was after Rihana's tweet on the farmers' protest.
I believe that domestic matters should remain within the country. There are no two ways about it.
But I wrote my tweet because I have observed that some people have adopted the strategy of "Yes man" to live their lives. As soon as I saw it, I felt bad.
When I was a kid, I never saw a puppet show. It took me 35 years to see one 😊 https://t.co/AMCGIZMfGN

— MANOJ TIWARY (@tiwarymanoj) 1612426942000
In a span of just 10 minutes, everyone started doing the same thing. My thinking is, god has given us a platform and a stage. You should use it to help people. Whenever some issues come up in our country where one needs to raise their voices, I see everyone becoming a bheegi billi.
But where they see an opportunity that doing this will get me praise and help from the government, they do it.
They don't think about the farmers who committed suicide. I urge these people to think about them also. I urge them to write on our migrant workers who died on railway tracks. I have a problem with this Yes man culture.
You have been vocal about it earlier too in cricket as well…
I have suffered a lot for it. I am not pointing out someone particularly but I feel everyone wants to play safe these days.
If you can't speak on all issues and just keep speaking on a particular issue, then don't say that as well. What's the need? That is what I feel. That's why I got very angry.
You said you are not expecting any more chances nationally…
The current Indian team is very strong. There are one or two places where there might be an opening in future. Even if that opens up, it won't be open for me.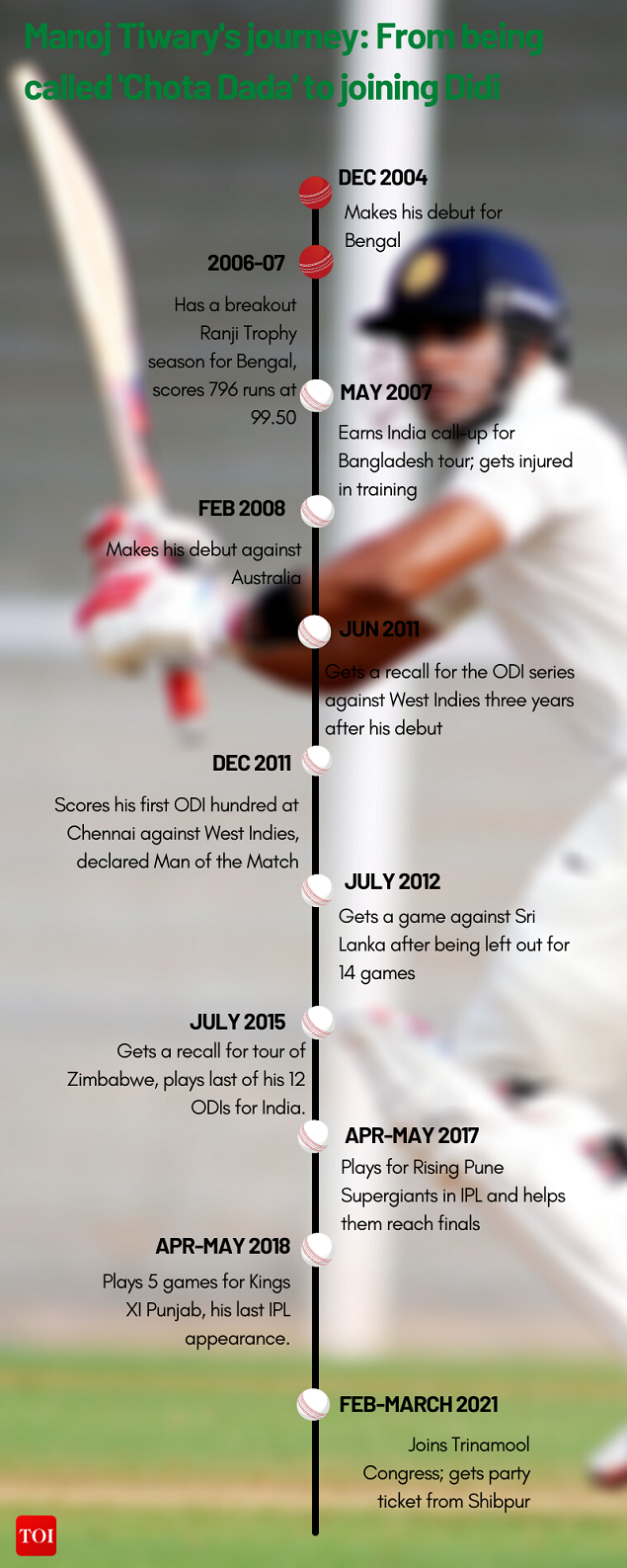 Do you think you are a victim of the age barrier too? That Indian selectors don't usually select someone after he crosses 30?
That is an excuse for people they don't like. I speak frankly. Has any good happened to people who speak the truth? Other than getting people's love, have they got anything else? The people who are in power put all efforts to disturb you if you say something.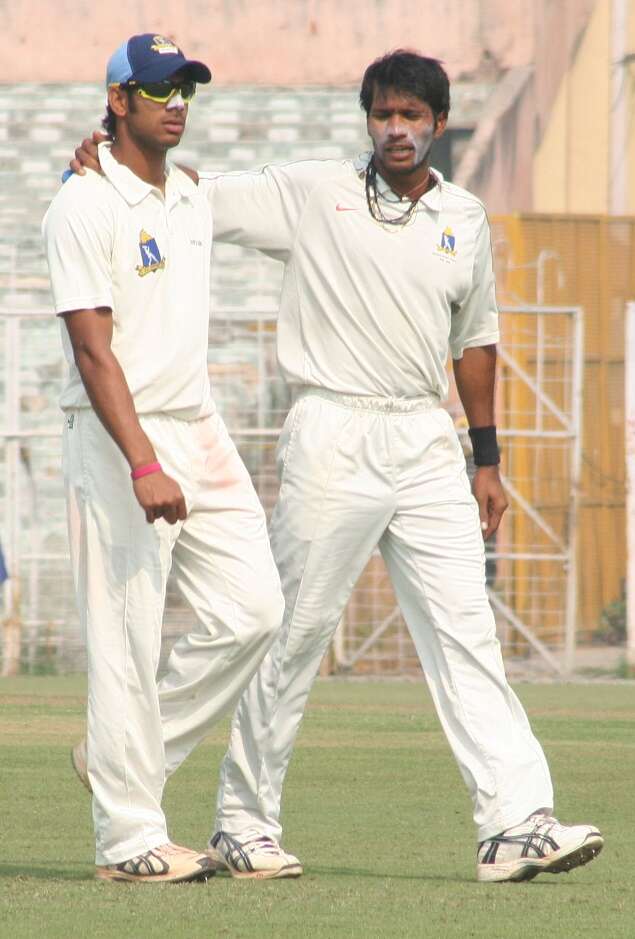 Teammates and colleagues for long, the 2021 assembly elections in West Bengal would see Ashok Dinda (R) and Manoj Tiwary(L) bat for opposite 'teams', as the former India fast bowler joined BJP hours after Tiwary joined TMC.
Do you still about your these things, your career or have you moved on?
It definitely hurts when you see the matches. The one who says he's not hurting is definitely lying [laughs].
Kharab lagta hai toh lagta hai bhai. Mere saath hua hai bura.
Have you ever heard that someone scores a hundred, gets a man of the match and then sits on the bench for 14 games? That's 14 games across six months. Why did I not get to play? Has anyone got an answer to this question till date? No one has been able to answer this.
You did not enter the IPL auction this year…
Yes I did not enter. My [ligament] injury is the reason for it. I had actually filled up the forms but then I withdrew my name because this injury would take time [to heal]. You can't hide your injury and go into an auction not being fit. I do not want to do that.
But you still want to play IPL, right?
We shall see. Right now I just know I have to fight and win the election.