Rahul Gandhi keeps his promise, gifts sports shoes to Kanyakumari boy | India News
KANYAKUMARI: Congress leader Rahul Gandhi kept his promise to an 11-year-old aspiring athlete in Kanyakumari district of Tamil Nadu by gifting him a pair of sports shoes. Rahul gifted Antony Felix shoes worth Rs 5,900.
"I received the shoes by courier on Tuesday. Rahul Gandhi sir called me on Tuesday night and asked if I liked them and if they were of correct size," Felix told TOI.
The Congress leader asked boy to excel in athletics and promised to stay in touch with him.
Rahul met the Class IV student at Paraicode on Kanyakumari – Thiruvananthapuram National Highway on March 1 when was campaigning in the district. Rahul, who stopped his convoy, struck a conversation with the boy and headed to the eatery for tea.
The conversation became all the more interesting for the duo when the boy informed Rahul that he was an athlete. Rahul recalled his interest in athletics and gave the boy some tips on healthy diet and practice. It was then that he learnt that the boy did not have sports shoes.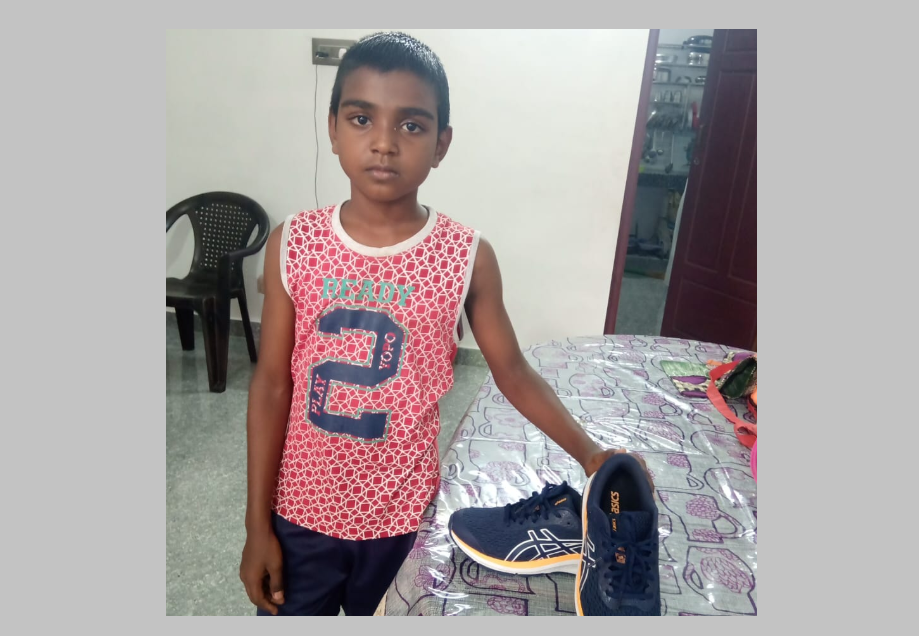 Antony Felix shows the shoes gifted to him by Rahul Gandhi
"We did not know his foot size. So Rahul's personal assistant called me over the phone three days later and asked me to take my son to a sports store and take measurement of his foot size. On Tuesday, we received the courier. This is a great for my son," said his father M Antony Xavier, 42, who runs a wood business in Trichy and a small textile outlet in Kanyakumari district.
"He has been interested in athletics from a very young age. He has not got proper guidance and coaching. But I encourage him by accompanying him for his early morning practice. He promptly wakes up at 4am and practises for 90 minutes," the father said.
In 2017, the boy completed a 5km mini marathon in 19 minutes. "I can now cover the same distance in 15 minutes and 15 km in an hour. Rahul Gandhi promised to help me get proper coaching in athletics," Felix said and added that he was confident of keeping his promise to Rahul by bringing laurels to India.