India vs England T20Is: Top 5 England bowlers to watch out for | Cricket News
NEW DELHI: After suffering a 1-3 defeat at the hands of India in the four-match Test series, England will look to turn their fortunes around in the five-match T20I series beginning on March 12 in Ahmedabad.
The upcoming series will help both teams get some very good practice before the T20 World Cup which is scheduled to be played in October-November this year in India.
The world number one T20I and ODI team, England, boast good bowlers in their ranks who can win matches on their own.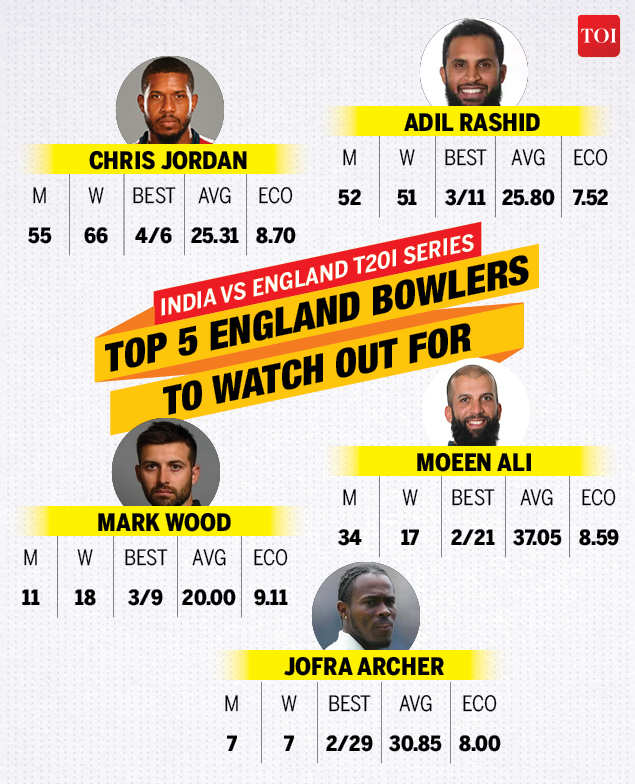 Ahead of the 5 match T20I series, which begins on Friday, TimesofIndia.com takes a look at the top 5 England bowlers to watch out for:
Chris Jordan
Chris Jordan is England's all-time leading wicket-taker in T20Is with 66 scalps in the shortest format of the game. Eoin Morgan and Co. will be banking on him to unsettle Indian batsmen on their home soil. Jordan also established himself as a death overs specialist in T20 cricket for England.
The right-arm fast-medium bowler's experience of playing for various T20 franchises across the globe makes him one of the sharpest bowlers in the T20 format. With the amount of experience he possesses, he could prove to be England's go-to-man thanks to his ability to take wickets at regular intervals.
Jordan has not seen much success against India in T20Is though. He so far has just six wickets in six matches in the shortest format vs India. The last time England toured India in 2017, the 32-year-old bagged five wickets in the three-match series with a best of 3/22.
Jordan T20I career stats: M 55 | W 66 | B 4/6 | AVG 25.31 | ECO 8.70
Jordan stats vs India in T20Is: M 6 | W 6 | B 3/22 | AVG 34.33 | ECO 8.70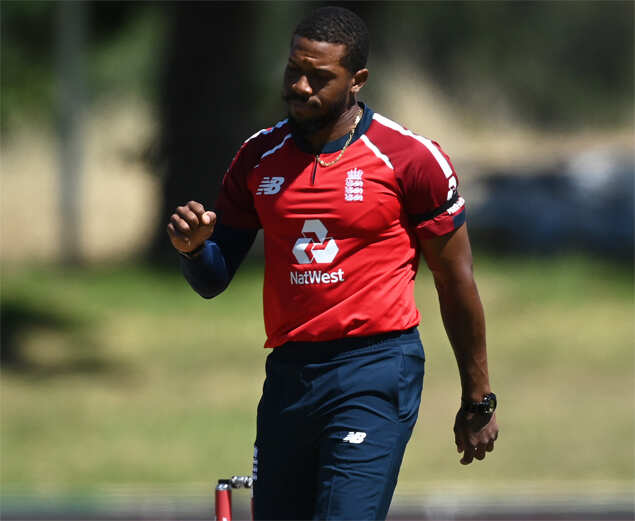 ( Getty Images)
Adil Rashid
Right-arm leg break bowler Adil Rashid is in sublime touch after playing a vital role in England's 3-0 sweep of South Africa in their own backyard last December. He is now all set to try and do the same against India in India.
Rashid however has failed to make a big enough impact against India in T20Is so far, with just three wickets in six games.
Adil Rashid has featured in 52 T20Is so far for England taking 51 wickets at an economy of 7.52 and average of 25.80. Rashid jumped to the fifth spot in the T20I bowler rankings after the South Africa series, in which his economy rate was under six runs an over.
Despite being successful in the shortest format of the game, Rashid failed to attract bidders in the IPL auction this year and went unsold. The 33-year-old spinner has seen a massive success in white ball cricket. He is the highest wicket-taker in ODIs since the 2015 World Cup with 152 wickets.
Rashid T20I career stats: M 52 | W 51 | B 3/11 | AVG 25.80 | ECO 7.52
Rashid stats vs India in T20Is: M 6 | W 3 | B 1/24 | AVG 44.33 | ECO 7.82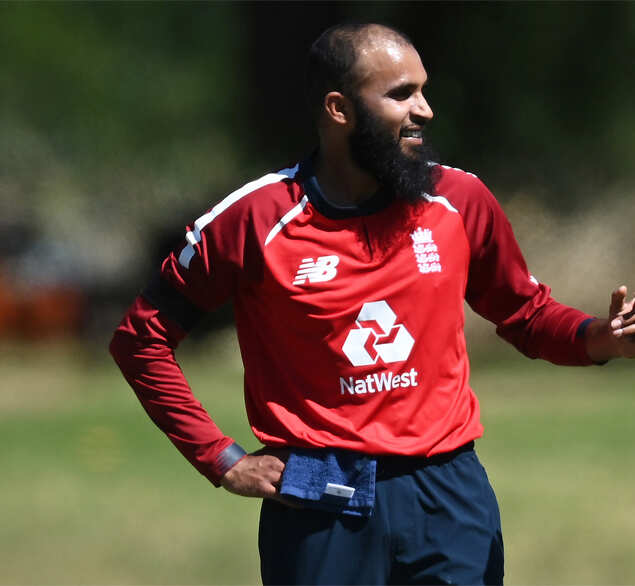 Getty Images)
Moeen Ali
Moeen Ali is another important player in England's arsenal who can win matches with his all-round skills across all formats.
His off-spin can make him virtually unplayable on Indian rank turners.
The 33-year-old player has taken 17 wickets in 34 T20I matches, but has a knack of taking wickets at crucial junctures and will be eager to trouble the Indian batsmen on the Motera pitches.
Moeen has so far managed to take four wickets in five T20I matches against India and his best figures of 2/21 in the format were also registered against the Men in blue in Kanpur in 2017
Moeen Ali also went for big bucks in the IPL auction. He was bought by Chennai Super Kings for Rs 7 crore.
Moeen T20I career stats: M 34 | W 17 | B 2/21 | AVG 37.05 | ECO 8.59
Moeen stats vs India in T20Is: M 5 | W 4 | B 2/21 | AVG 34.75 | ECO 8.01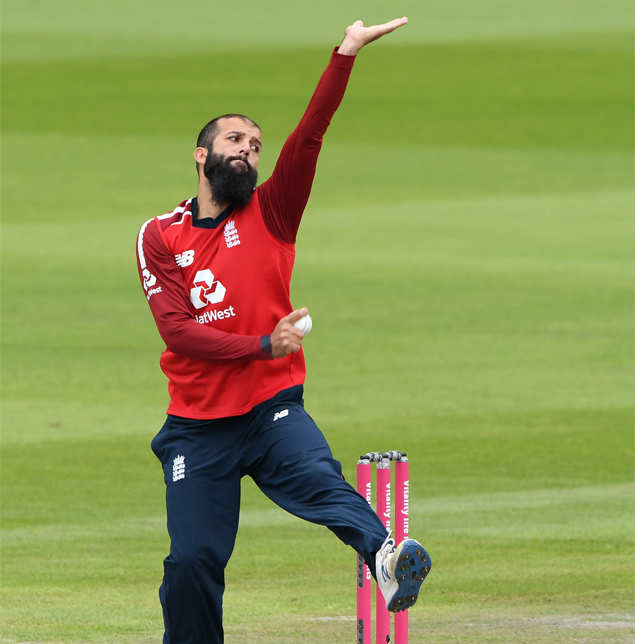 Getty Images)
Mark Wood
Mark Wood might not have got a chance to play in the recently-concluded Test series against India, but the England pacer will be hungry to make his presence felt in the upcoming T20I series.
The 31-year-old right-arm fast bowler has the ability to trouble batsmen with his pace in any conditions.
Wood so far has played 11 T20Is and taken 18 wickets with best figures of 3/9 against West Indies in 2019. He yet to ply his trade against India in the shortest format of the game.
He had pulled out of the IPL auction last month, since he wants to spend time with his family.
Wood T20I career stats: M 11 | W 18 | B 3/9 | AVG 20.00 | ECO 9.11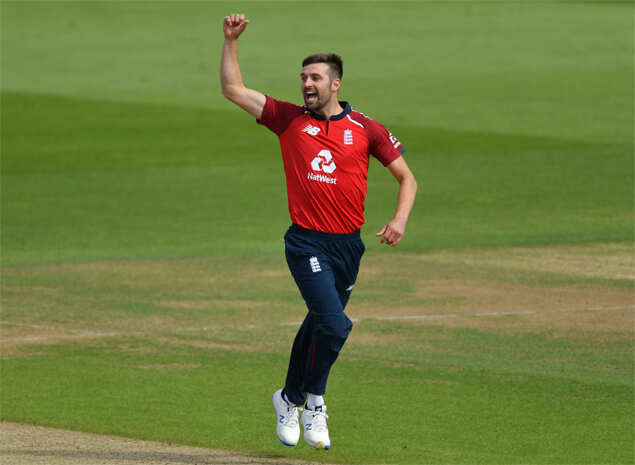 Getty Images)
Jofra Archer
It's been less than two years since Jofra Archer made his foray into the international circuit, but the England pacer has already created a niche for himself with his lethal pace bowling.
The 25-year-old right-arm fast bowler will be one of the top most England bowlers to look out for in the T20I series against India if he is fit to play.
Archer has been playing in the IPL for Rajasthan Royals and his experience of playing on Indian tracks will come in handy for England.
Archer has so far grabbed seven wickets in as many T20I matches at an economy rate 8.00. The Barbados-born player has not featured in any T20I match against India till now.
Archer though could be a doubtful starter after suffering a recurrence of an elbow problem. Archer was not considered for selection in the fourth and final Test against India in Ahmedabad due to an elbow problem. Archer had also missed the second Test of the four-match series against India due to the same elbow issue.
Reece Topley might feature for England if Archer doesn't recover before the first T20I on Friday.
Topley, a left-arm fast-medium bowler has five wickets to his name in six T20I matches so far.
Archer T20I career stats: M 7 | W 7 | B 2/29 | AVG 30.85 | ECO 8.00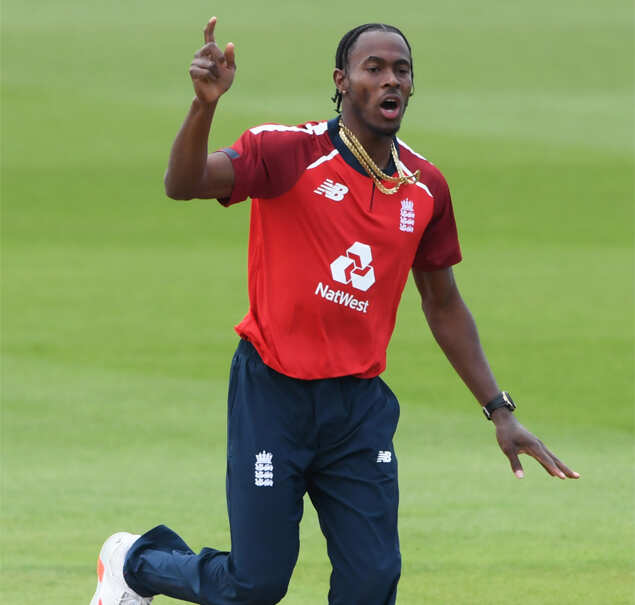 (Getty Images)