India might as well field two playing elevens out there: Ravi Shastri | Cricket News
Travelling with larger squads has enabled the team management to try out India's wealth of available talent for each slot
MUMBAI: There are only eleven slots to fill when a team steps out on the field, irrespective of the format. Off the field, four warm the bench. Around six to eight players, at any given point, are busy knocking on the doors of selection.
That should be, for any team management and its selection committee, a healthy scenario, except when you're talking about Team India, especially over the last 22 months. Especially when there are only eleven slots to fill on the field and four are warming the bench, but you find at least two players available for each of those 15 slots at any given point, all good enough to play for the country.
It's India's problem of plenty. Take Rishabh Pant, the toast of the cricketing world at the moment. While the world is raving about him, the talented Ishan Kishan is right there at the doorstep, looking to push himself in. Sanju Samson may have failed to find an opportunity this time around, but another season and he could find his way back too.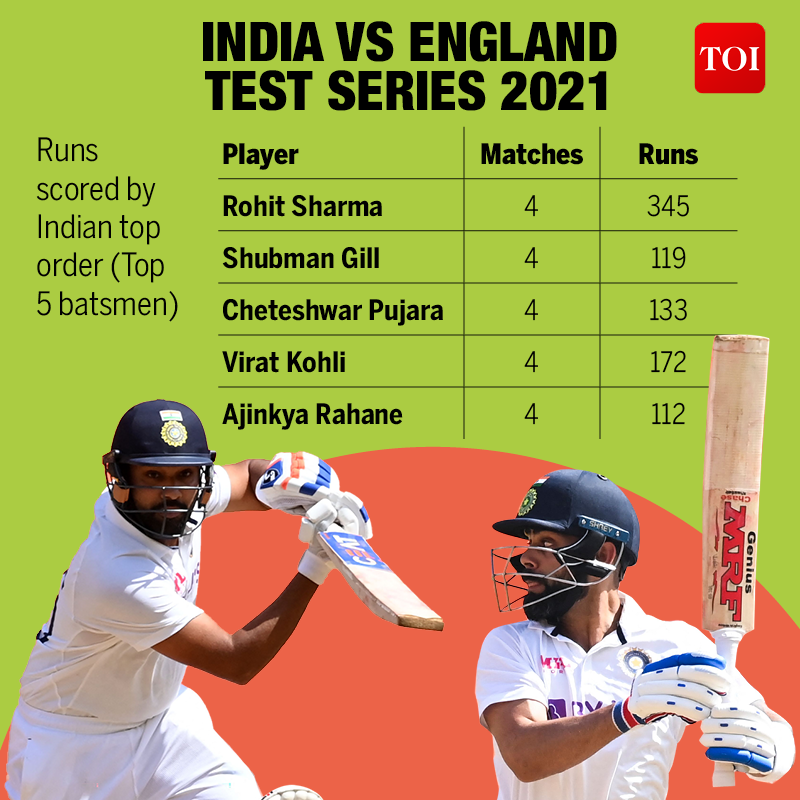 Then there are old horses, like Dinesh Karthik and Wriddhiman Saha, while among the younger lot, there's S Bharat and N Jagadeesan. Pant's got competition breathing down his neck. "It's a good headache to have," says head coach Ravi Shastri.
Another example is Ravindra Jadeja, labelled India's MVP on occasion. Jadeja went out of the XI because of a finger injury and finds Axar Patel and Washington Sundar threatening to take his place. "Axar has been a seasoned campaigner. He has been around the team for years. He's been unlucky because of injury. Now (that) Jadeja is injured, Axar got his opportunity and he made the most of it," Shastri says.
Pacer Jasprit Bumrah is getting married and on a break but will be back soon. Mohammed Shami is recovering, so is Bhuvneshwar Kumar. Umesh Yadav is in the 15 but can't find a place in the eleven. Navdeep Saini has regained fitness. T Natarajan has his aspirations. Shardul Thakur is around.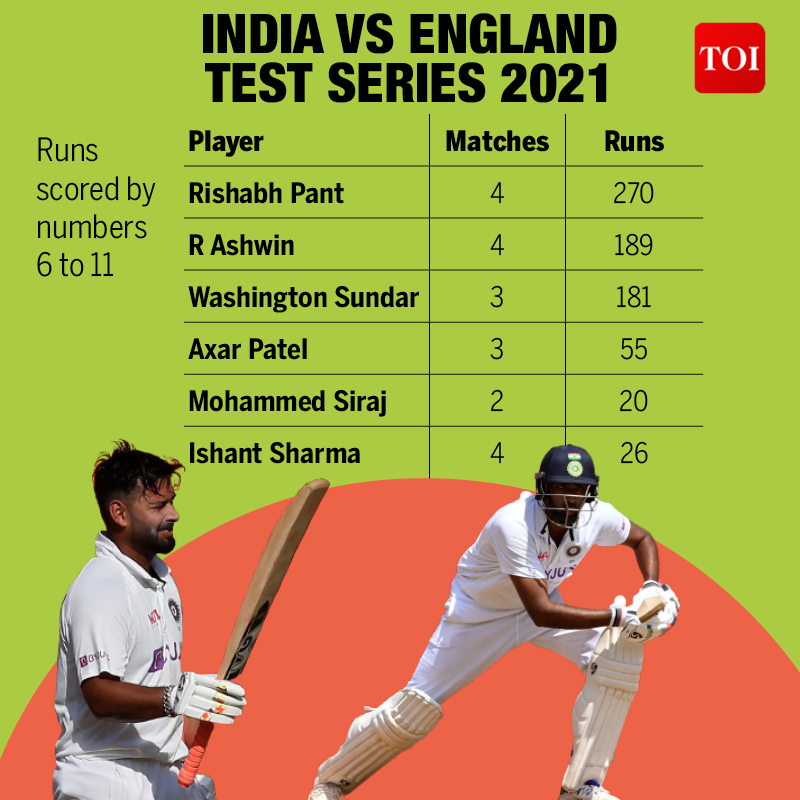 And then there's Basil Thampi, Shivam Mavi, Khaleel Ahmed, Prasidh Krishna and some more around the corner. Ishant Sharma and Mohammed Siraj have quite a bit of company. "You'd have never imagined the number of players that would've played for India six months ago," says Shastri, adding, "This has been the most positive thing to come out of the recent bubble (in Australia), considering India had to travel with enlarged squads.
"Normally, we would travel with 17 or 18 cricketers. But because of the bubble, because of the quarantine laws (in Australia), we had to go with 25-30 or more cricketers. So, as a result, you had to dig deep and pick your best. As luck would have it, we were left with no choice but to play all 30 of them. So, we got to find out who's good and who's not. And it's something that has worked well," Shastri says. This larger pool has made it possible to play Natarajan and Sundar in Tests, something which would not have been possible earlier.
"These are things one would not imagine, but circumstances have made things happen and I'm glad the youngsters who got the opportunity have grabbed it with both hands," says Shastri. "India might as well field two playing elevens out there."