India vs England: Shattered Joe Root seeks improvement | Cricket News
AHMEDABAD: Giving India the credit for "outplaying" England, captain Joe Root said Virat Kohli's team "played the key moments better in the last three Tests. They just grabbed those opportunities".
"The first game was a positive for us. The last three tested us. We've got to improve individually and become a better side for this experience," he added.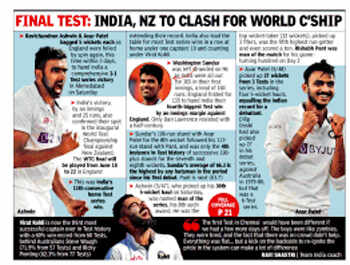 England were left in tatters on a wicket where most of their players, touring India for the first time, had no idea of how to tackle the conditions: dust in the air as the ball skidded across the pitch, dust as batsmen shuffled near the crease and dust each time the bat hit the surface.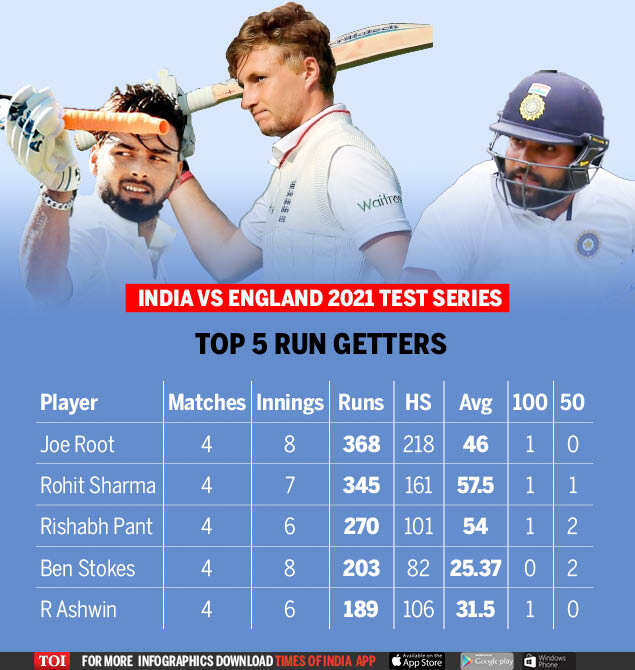 England just couldn't figure out how to deal with the stuff that was coming their way. "We didn't score runs the way we would have liked. They outplayed us on the surfaces in front of us," the skipper said, wishing the Indian team "good luck" for the World Test Championship final. Talking about the fourth Test, Root said there were times when England had a chance to wrestle the game in their favour, to get on top, but just didn't manage it.
"India did that and credit to them for being able to do that better than us. It's been disappointing, it's been frustrating to finish the series on a note that we have, but we are going to keep looking forward as a team," the visiting skipper said.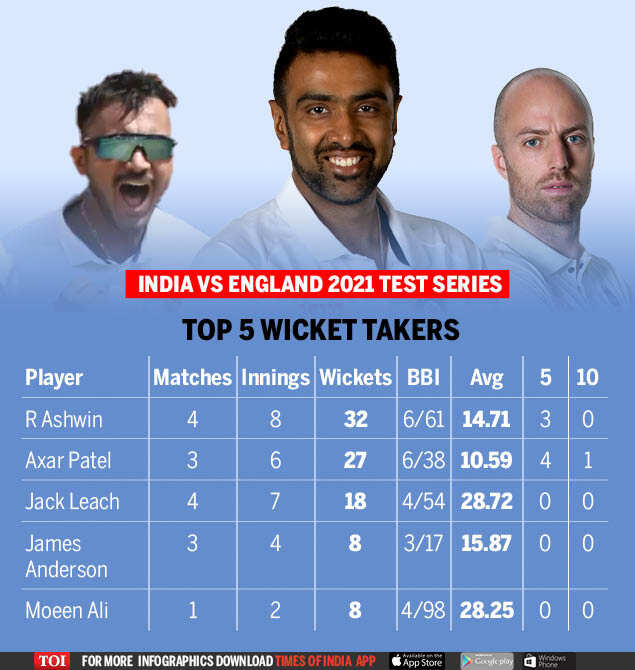 Root and England can't get over Rishabh Pant's reverse sweep off Jimmy Anderson. Who does that to a bowler with 600-plus Test wickets bowling with a new ball? "The way he bats, he makes it difficult for bowlers to build pressure on him. It's quite a skill and a brave move to do and it came off for him and got India to a very good position on that wicket," Root said.
Alongside Pant and the other India performers, another cricketer who troubled England was Axar Patel, particularly with his arm balls. "In this series, Axar in particular has been very accurate and has asked very good questions. He has been relentless with his length and some balls have skidded, some have spun quite big and we are just going to have to find a way to manage it well," Root said.